Bunkhouse
Each Irvine Ranch bunkhouse is a single-story, 2500FT2, ADA compliant building with four primary sleeping areas, a cozy common room with counter space and cabinet storage, and two bathroom/shower facilities. There are 6 bunkhouses on the property, each comfortably sleeps 48.
Boys and girls are in assigned separate bunkhouses, with bunk assignments to be completed by the teachers. Two instructors are assigned to every occupied bunkhouse. Quiet time is from 10pm to 7am. All bunkhouses are shared facilities that may be shared with other schools.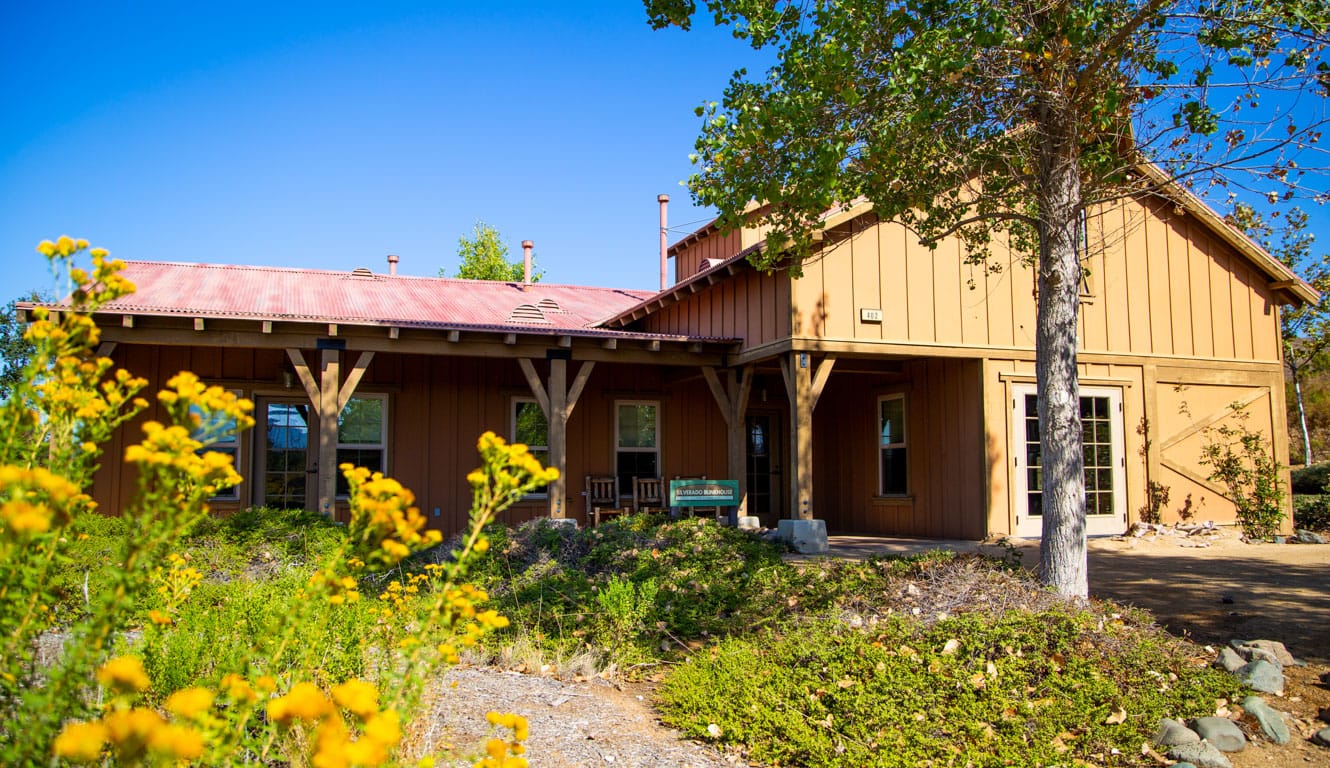 Bungalow Building
Each school gets two standard bungalow rooms at the time of reservation with any suites added last. Requests for suites or additional rooms will be granted or a case by case basis pending availability.
The Bungalow building is air conditioned and includes access to the common room or Mountain Lion's Den where guests will find a living/dining area complete with a kitchenette, fireplace, television and free Wi-Fi. The bungalow building includes 2 deluxe suites and 6 standard rooms.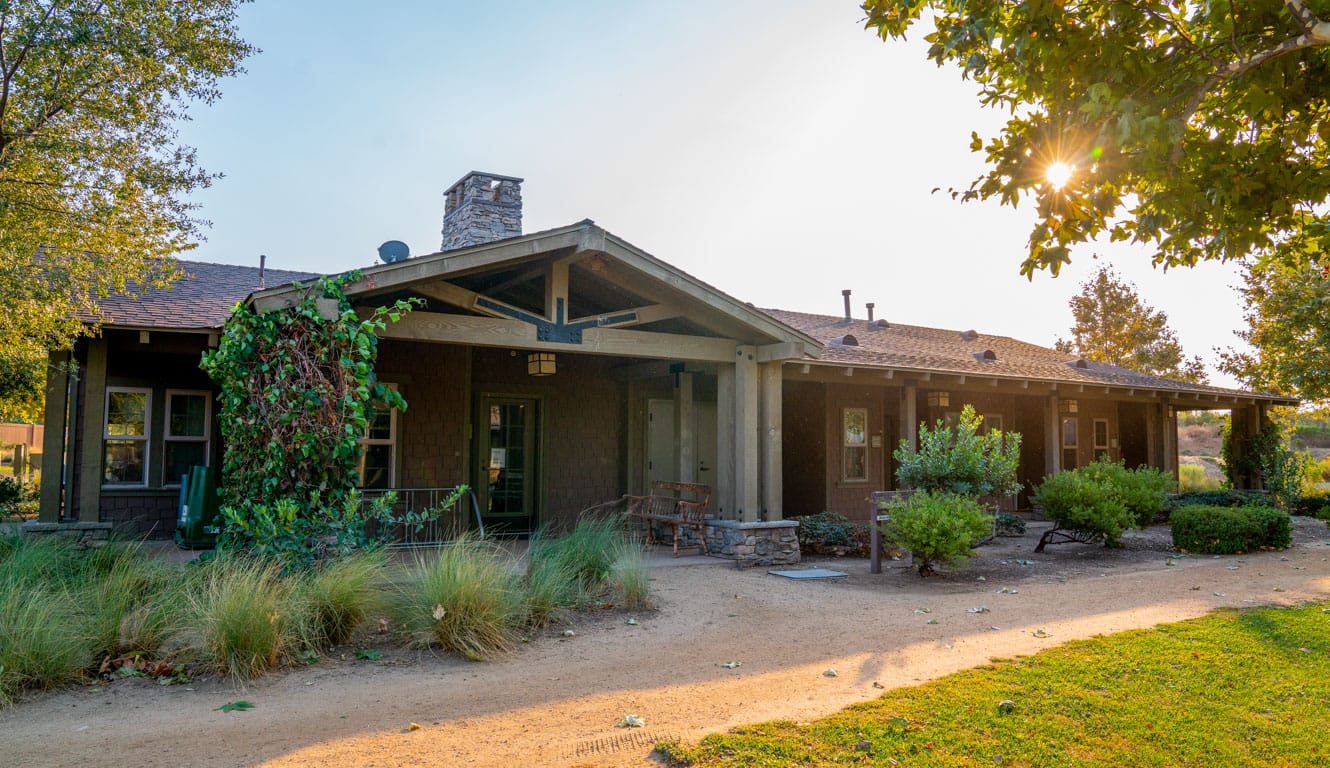 Deluxe Suites
The Bungalow building includes 2 Deluxe Suites. These rooms include 2 bedrooms with 1 queen and 2 twins, a small sitting area and a private restroom.
Standard Rooms
Also in the Bungalow building are 6 standard rooms, each with 2 full beds and a private restroom.
Take a Tour of Irvine Ranch