Owned and operated by the Orange County Boy Scouts of America, the Irvine Ranch Outdoor Education Center was built with scout groups in mind. We offer multiple scouting programs and activities including merit badges, Cub Scout resident camp, tent camping, and Nova Awards.
Our activities are geared to have scouts experience nature and the outdoors right here in Orange County. Whether your troop wants to make a bullseye at our shooting sports, fly on our quad zip line or explore our mine, we have a variety of recreational and academic activities for your scouts to enjoy and earn some advancement at the same time!
For lodging we offer camp sites where your pack or troop can sleep under the stars or bunkhouses to cozy up in.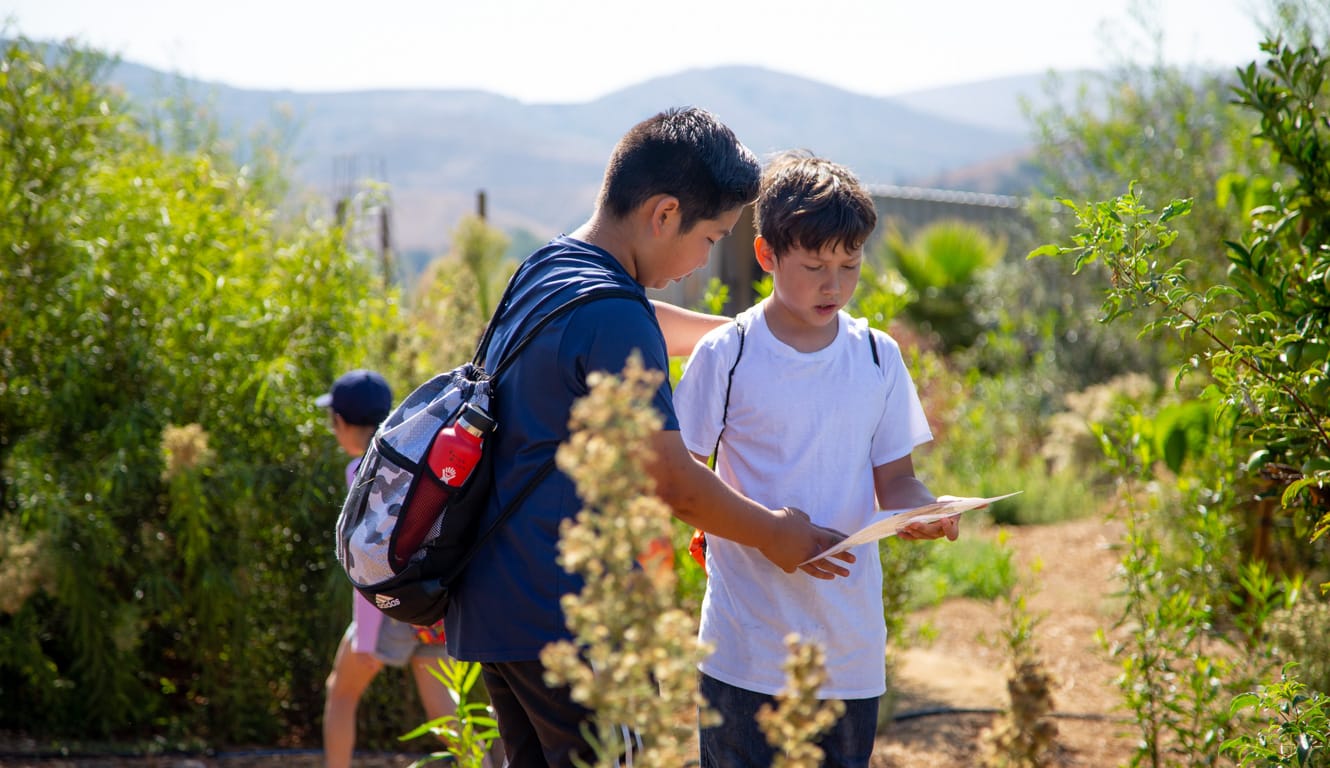 Scout Opportunities
Merit Badges
Archery – Make a bowstring, repair an arrow, learn about range safety, and hit the bullseye! Join us for the archery merit badge.
Climbing – Reach new heights with the climbing merit badge. Scouts will have the opportunity to learn how to climb and rappel on our Adventure Hill climbing tower.
Environmental Science – How does each living organism adjust and adapt to their environment? Let's explore the world around us as we conduct experiments on pollution and erosion.
Mining in Society – Gear up and come mining in our simulation mine! Learn about the importance of mining and its effects on our society.
Sustainability –The Sustainability merit badge offers an in depth look at how we can preserve natural resources for future generations by making sustainable choices in our daily lives.
Swimming – Learn how to swim, dive, and stay safe in water! Complete this Eagle required merit badge in our mini-Olympic size heated pool.
Nova Awards
Cub Scout Nova Awards
Science Everywhere – Let's explore how science affects our everyday lives! Adventure Workbook activities completed in session include: Wolf – Digging in the Past, Bear – Critter Care, Webelos – Earth Rocks.
Additional Programs
Ceremonies – Host your unit's Court of Honor, Eagle Court of Honor or your Blue and Gold banquet at the IROEC!
Advancement opportunities – When your scouts attend certain programs at the IROEC they will have the chance to fulfill requirements for scouting. Advancement programming coming soon!
We have been going to IROEC for many years through Boy Scouts and Girl Scouts. Their facilities, classes, campsites, and activities (zipline, archery, and high ropes are our favorites) are wonderful! The pool is incredible, too especially at sunset!Sarah