Interested in an academic experience? Recreational activities? We got you covered! Our program areas present an array of options for each group that visits our facility. Every area provides a hands-on experience that helps the participants be immersed in outdoor adventure!
Replica Coal Mine
Our replica coal mine offers a fully functioning 1800ft mine-simulation, complete with mining helmets with lights, shovels and pickaxes, authentic mining sounds, and two digging areas. Students are fully immersed in what a real mine would sound and look like. They are also able to pan for gold in real sluice boxes while learning about how miners were able to get land to mine on, and how they panned for it.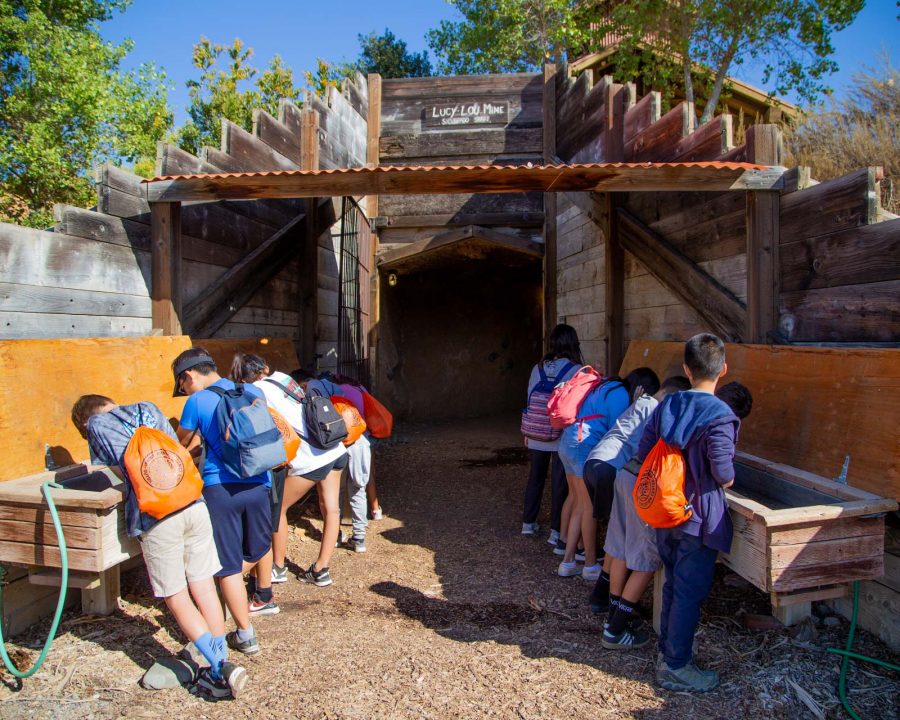 Archery Range
With 16 Archery targets, staff will walk them through proper safety, teach them the proper form and help them get the bulls' eye they will tell their parents about.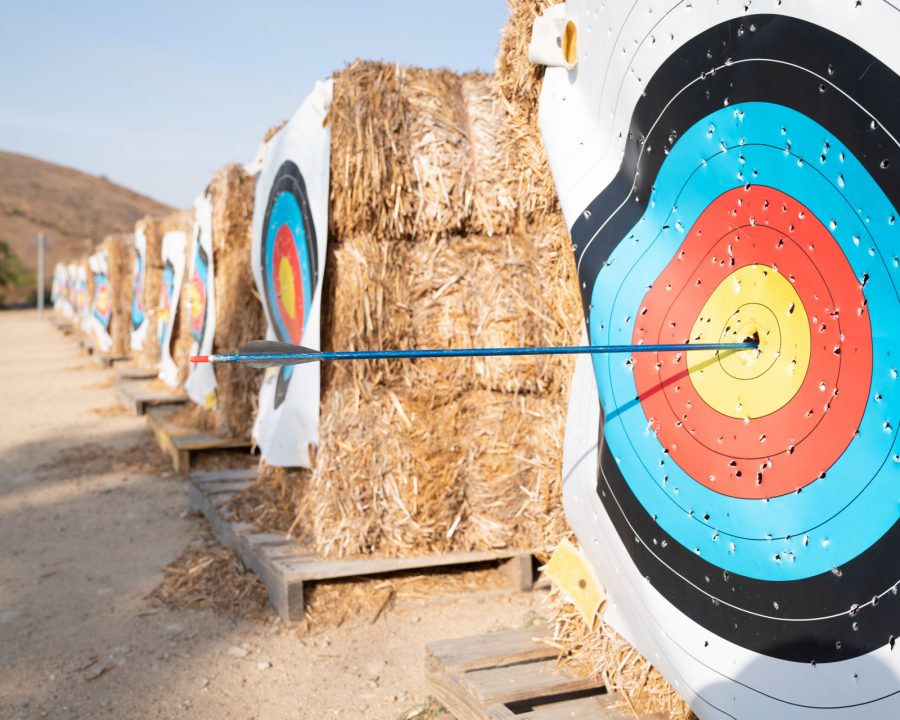 BB Gun Range
Located directly next to our Archery Range, we have 16 BB spots to practice your sharp shooting skills. Staff training walk each group through the safety features of all equipment, help practice correct handling, and then are able to get a few rounds in on the targets.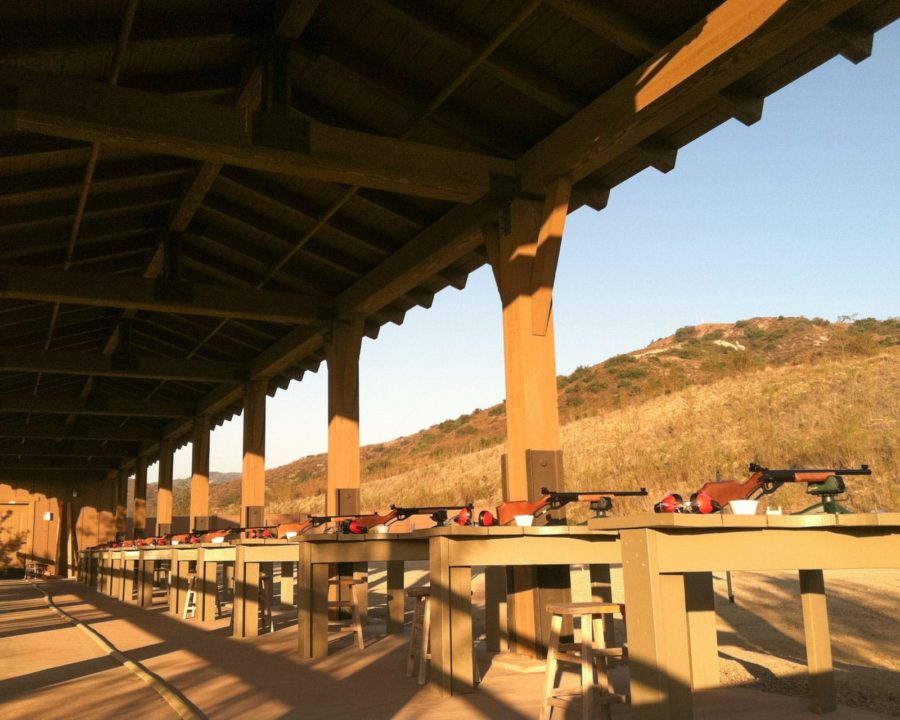 STEM & Innovation Center
This multi-use space is utilized in numerous ways, such as a mini lecture area with a leadership group or as a cub scout meeting spot. It is also the main location for our Wacky Science program.
Our miniature amphitheater can comfortably seat about 30 people, while each adjacent pavilion space has several picnic tables under overhangs. The indoor space can accommodate about the same number of people.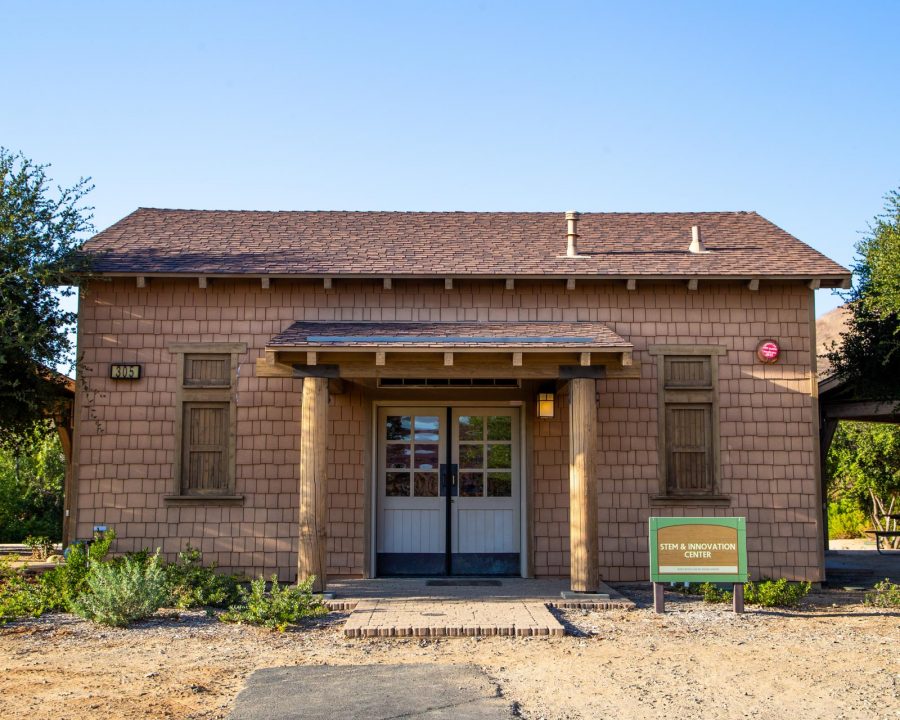 Orchard and Garden
At the IROEC orchard, students enter a vibrant agricultural ecosystem that nourishes human beings while protecting habitat for endangered species. Students explore native plants in the understory of our orchard and discover the role that wildlife plays in helping us maintain a healthy and biologically diverse agroecosystem. In our beekeeping segment, we examine the importance of pollinators and explore the symbiotic relationship between humans and the European honey bee. Additionally, students investigate the living compost system, make observations and form hypotheses regarding plant health, test for macro-nutrients and pH levels in the soil, and experience the wonder of photosynthesis!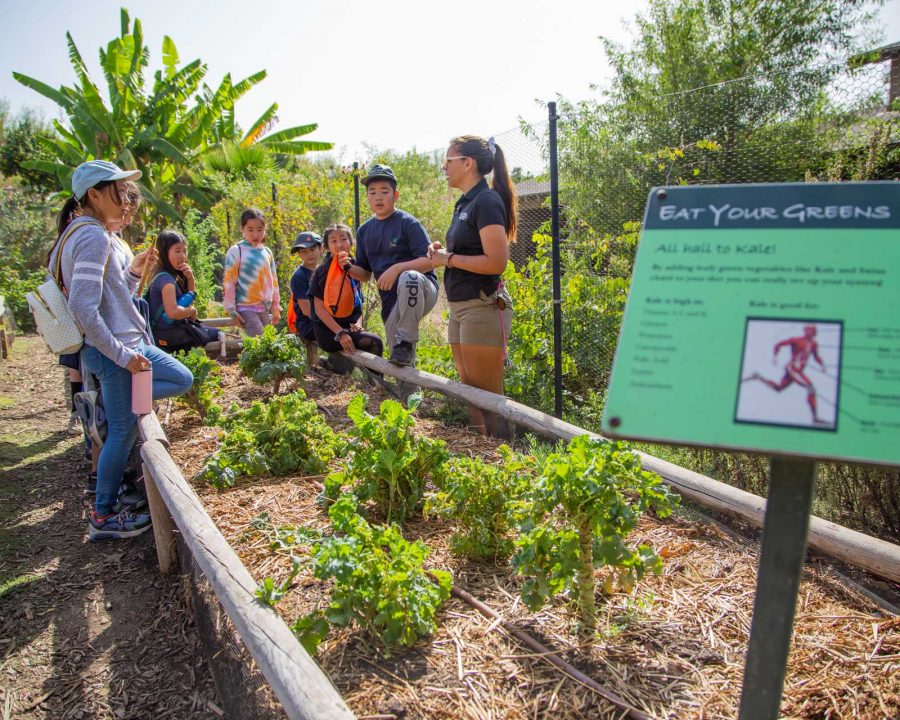 Aquatics Center & Water Slide
In sunny Orange County – we always want to make sure our kids are keeping cool! We have an Aquatic Center fit for all types of group needs. Our 185-foot long, 5-turn water slide is built directly into the hillside and fun for all ages! We staff lifeguards during all events to keep everyone safe and having a great time. Bring your goggles and a towel and come jump in!
Please note – this is always a shared group space unless exclusive use is pre-arranged.
Adventure Hill
If you want to kick your event up a notch for your students, come experience our one-of-a-kind Adventure Hill. Have them zip down our quad line zip line with lines that are 327ft long, climb up our climbing wall with interior and exterior rock walls, or experience our ropes course that will take your students to new heights!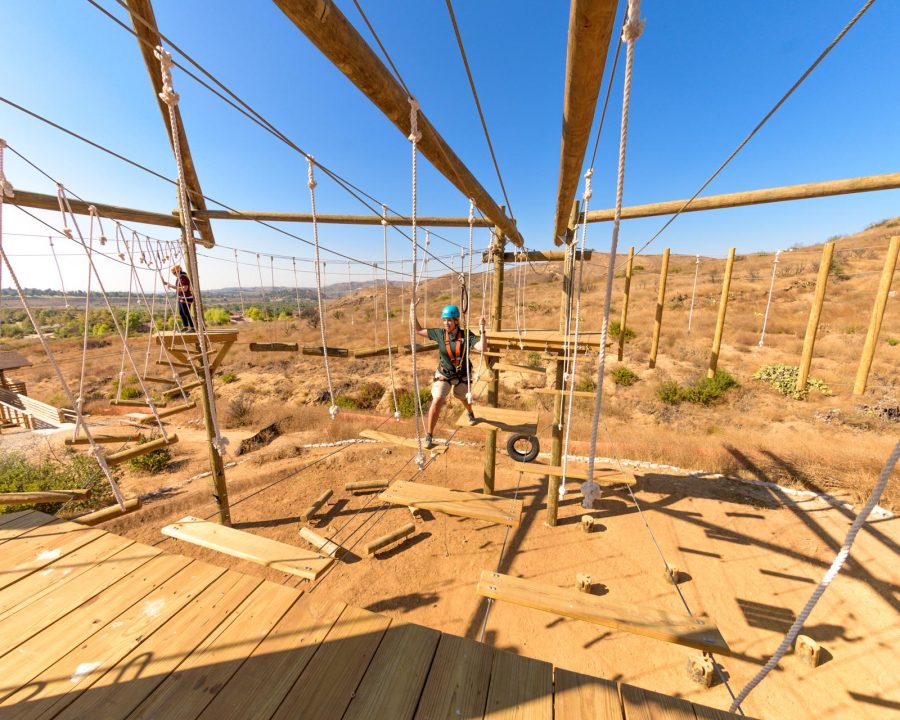 Take a Tour of Irvine Ranch