Meeting & Gathering Spaces
Leadership Center
Our Leadership Center has 2 rooms that can be used to fit the needs of breakout sessions, small lectures, or activities with youth. The large room can comfortably fit up to 75 people, has a room divider to separate the space, and air conditioning with ceiling fans. The small room has a maximum capacity of 35 people with a ceiling fan and window air conditioning unit.
This area has 3 bathrooms on the side of the large room and parking near of the building.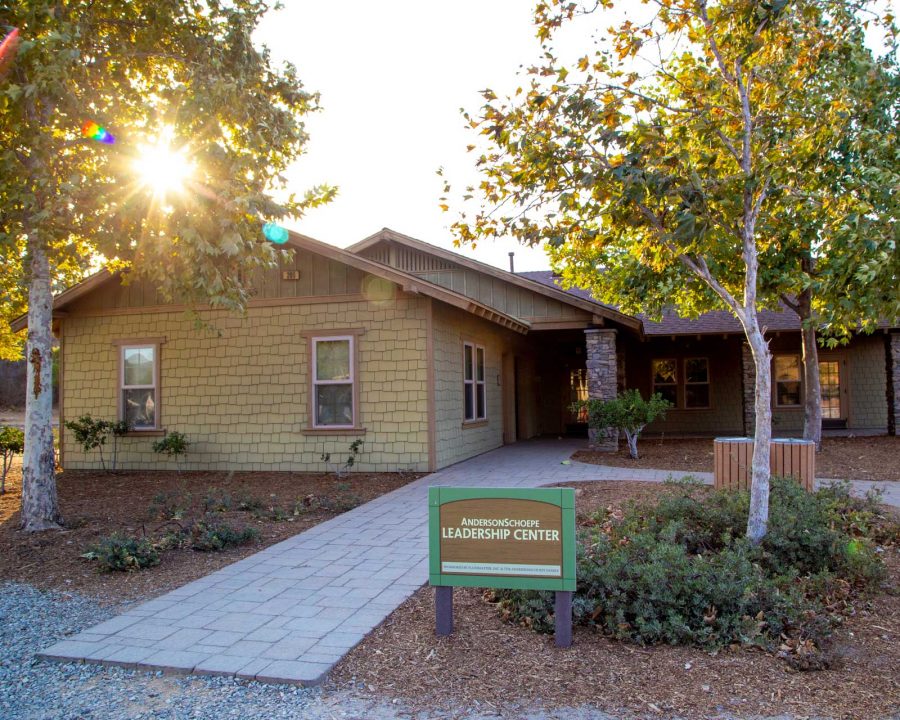 Leadership Center – Building Size Details
Large Building
75 person capacity
Room divider
Water dispenser
Projector and screen
Sound system in ceiling with ports in both halves of room
Air conditioning & heater
Fireplace
Small Building
35 person capacity
Ceiling fan
Window unit air conditioning system
Exploring Post
50-person capacity
Located next to the dining hall
Window unit air conditioning system
Dining Hall
300-person capacity
Gas fireplace on North side wall
Concrete stage (wheelchair access available)
Heater (no air conditioning)
5000 lumen projector with large roll away screen
A/V System:

1 wireless microphone
PC – HDMI input; MAC – Need adapter to VGA
Audio is 1/8" male jack for connections to phone or auxiliary equipment
BBQ Pit
Our BBQ pit area has designated picnic tables for up to 100 people. This includes access to our large rectangular charcoal fire pit (2.5ft x 12ft) area. This is the only location on the property that IROEC does allow for charcoal fire cooking.
Covering can be brought by guests looking to have additional shade.
Seating for up to 100 – picnic tables
Large rectangular fire pit: 2 ½ ft. x 12ft.
Customer to provide charcoal
Shade not available. Guests are encouraged to bring covering.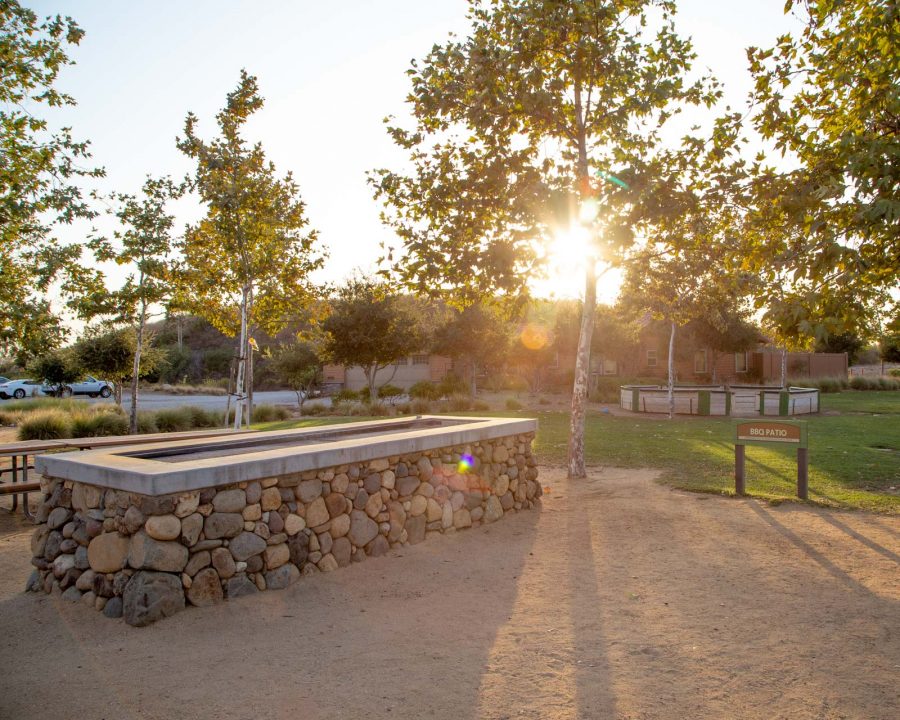 Amphitheater
240 person capacity in stone seating area and 200 additional on lawn seating
Electrical outlet
Some lighting available
Propane fire ring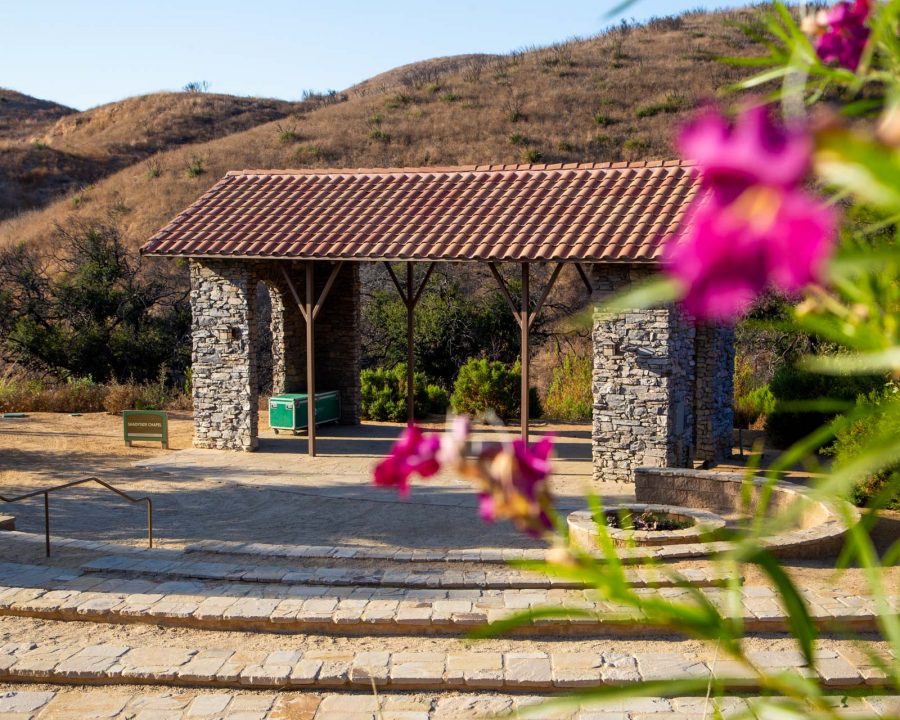 Outdoor Pavilions
Covered pavilion with picnic tables. Seating for up to 100 people.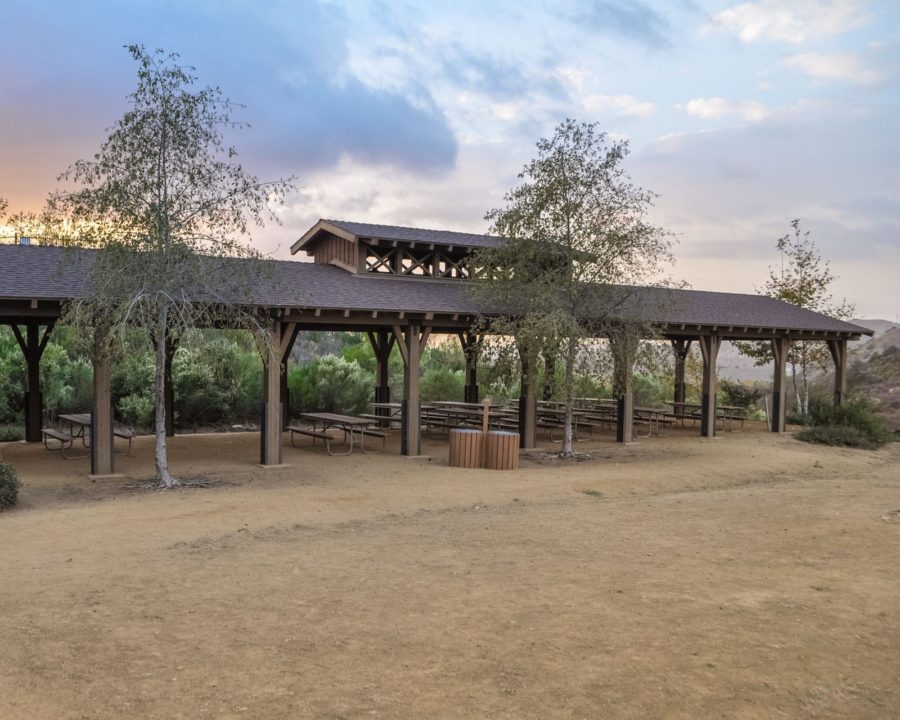 Take a Tour of Irvine Ranch